Photowalking in República region in São Paulo, Brazil
Enough! My life can't keep going like that. I need to photograph at least once a month, I can't just wait for the next travel once a year that may not come. It is also ridiculous that I don't know my own city. I probably know more about the cities that I travel to than my own.
Yes, I was upset with myself.
After an amazing trip to Peru, when I came back to photography like a phoenix after almost 2 years without a single click, I was returning to the same situation as before.
No clicks, no photos, no fun, no life enjoyment, no escape from day by day. Just work.
My solution? I looked for photowalk groups in my city. Besides FotoJornada, there was a new one called Click a Pé with a photowalk very soon, almost on my birthday. Hum! Deal!
That was how I restarted to photowalk…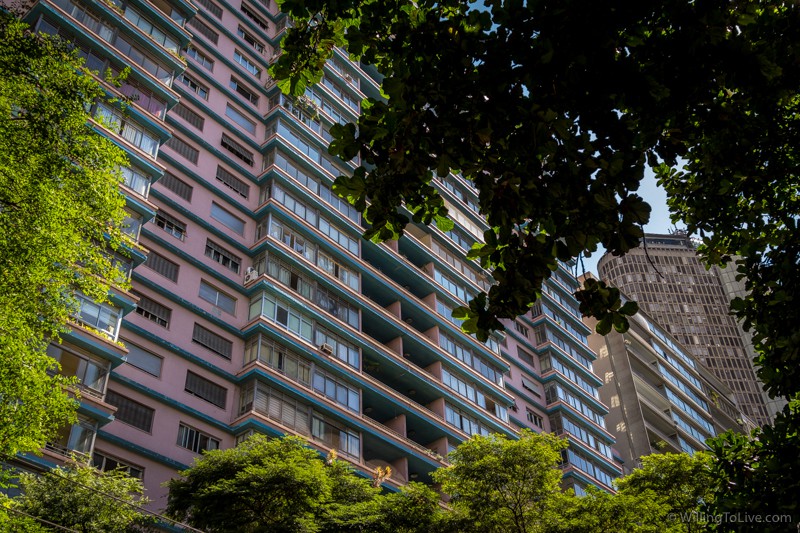 Photowalk route around República, São Paulo
I've already talked about Click a Pé in my post about photowalking in Minhocão in São Paulo. Give a look there if you want to know more about them and join their photowalks.
This photowalk was in República (English: Republic). It is a region in São Paulo downtown.
Our meeting point was very near República subway station (so, you already know how to get there ;)), at the end of 7 de Abril street, in front of the Republic square.
I took 1h45 to complete the walk. You can get the details of the route below.
What to photograph there?
Filipe, listen to me, the founder of Click a Pé is an architect (besides photographer) and the others that also help her with Click a Pé seems to have similar interests. So, they should like to shoot "architecture stuff". Do you know something about architecture? Hum… no. You would probably be lost during the walk. Are you sure you want to go?
YES! C'mon, inner voice. I don't care what style they like the most. And I can start to learn about it, sounds cool :). Hahaha, that was running through my mind before the walk. Sometimes we just don't need to listen to this kind of thing :).
So, typical photography styles for this photowalk are street and architecture. But you may also do some macro, there will be always something for you if you like macro :).
I usually say that there will always be a photo for you in any photowalk. It is just a matter of finding it, sometimes it is more difficult, sometimes it is easier. But it will always be there waiting for you. It is your mission as a photographer to find it.
In that region, you can find some famous buildings like Copan, Itália Building, Building of the Court of Justice of São Paulo (Google translated), Jaraguá Hotel (more about its history in those Google translated links: one and two) and also some famous places like Largo do Arouche (Google translated).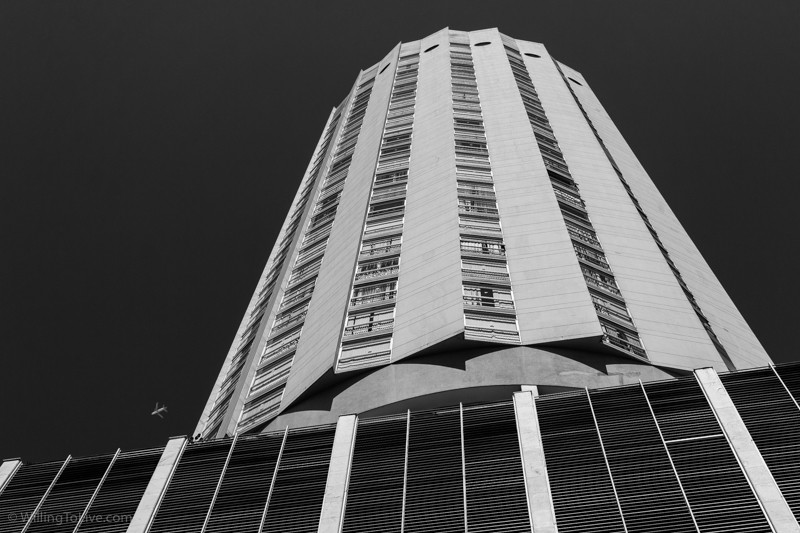 The walk
What a good coincidence! We have not arranged to go together, but when I arrived there, Anselmo was there! It was very nice to see him again, even more after about 3 years. I've met him in my first photowalk in São Paulo downtown.
I was not expecting this, but there was a lot of people for this photowalk. This is really nice when walking in the downtown area. We waited for some time before leaving and we also had the presence of police with us. Amazing! :)
Most of the time, when a photowalk from Click a Pé take place on public spaces, especially on the streets, some police officers go with the group. Really nice to see our police supporting photowalkers :).
To kick-off the event, as usual, we have the "official photo" of the group (cover image of this post). After that, we are free to explore.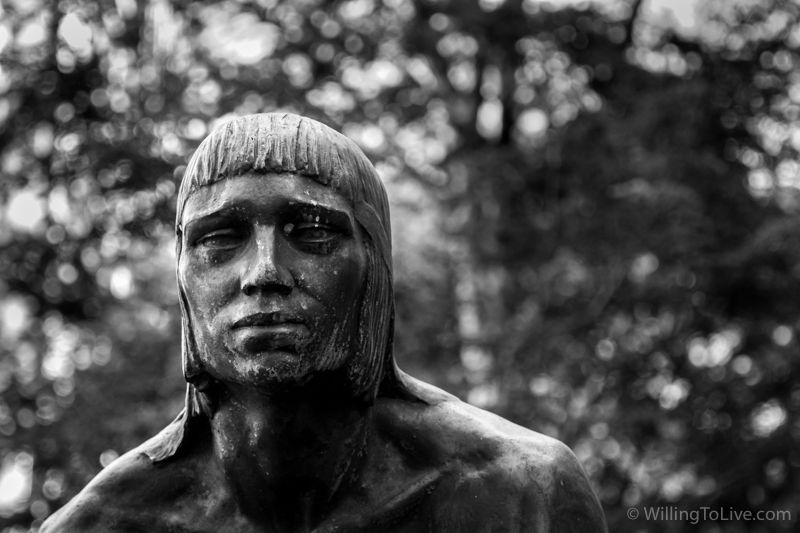 It took some time, more than usual, so that I was "in the flow". I think this is related to when I am unfocused, still worried about what is happening around me, if I will be stolen, phone distractions or whatever. I think things start to happen and the photos start to flow when I am able to really focus on them. Does it happen to you too? What thoughts do you have that make you unfocused? Tell us if this happens or not with you and share what unfocus you in the comments below!
Wow! I was researching if "in the flow" was a good term and I found an article in Wikipedia describing it, and… amazing! It describes very well what I was trying to say above! This thing really exists \o/. Enjoy your reading :).
Along the walk, I saw a little incident. There was a man shouting with one of the photographers. Sometimes people want to take photos of inappropriate subjects, but at this time, I don't think it was the case. Maybe somebody really angry with his life, thought that by shouting to the first one that crossed his way would make him feel better. You know that this happens everywhere not just on the streets. Whatever, nothing happened, we just kept moving.
Our route ended in front of the Itália Building. There is a famous restaurant up there with an amazing view of the city. Those who want to see and photograph the view could go, but you had to pay (R$30, if I am not mistaken) to get there. I didn't think it was worthwhile to do it that day, but some people did.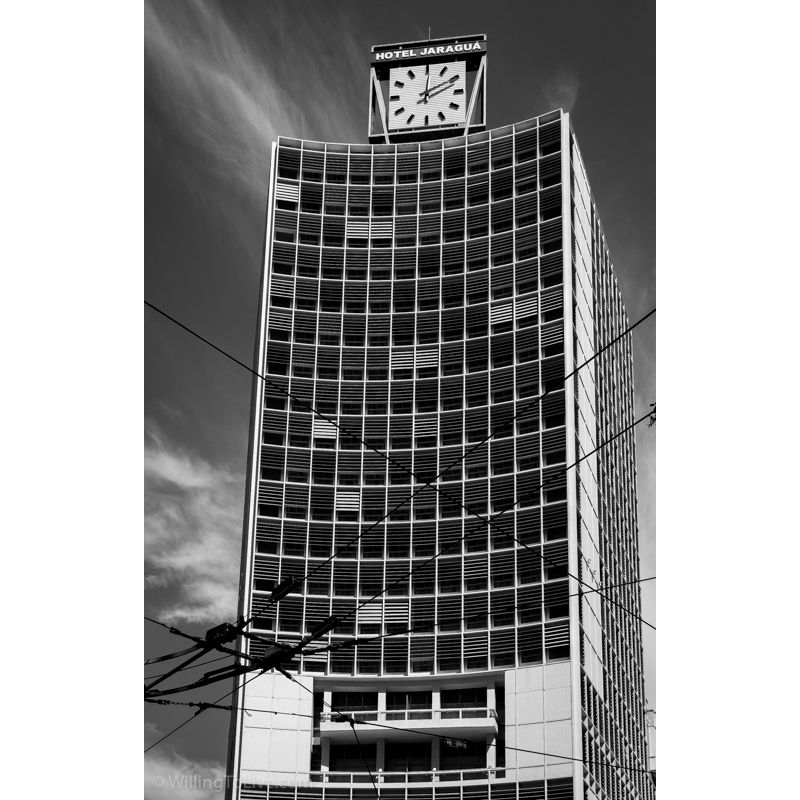 Got it?
Like I said before, this was my return to photowalks. Why do you think that this photowalk was not the only one for a long time like it happened before? I think it was for several reasons.
It is a good way to keep me photographing most of the time, not just once a year while traveling. It is hard to improve on something you do just once a year, right? Another reason, those photowalks will make me visit and discover my own city.
Also, I can make new friends (friends that like photography and we can go together for photowalks), I can walk safer in downtown, I can learn more about different styles of photography and it is a nice walk with plenty of cheerful people :). This is my opinion, but I think it also relates to you.
This is what a photowalk can offer to you. Did you enjoy it? Are you ready to go for a photowalk? Are you sure? Check it by clicking on the button below.
I think you will like those similar posts too:
More similar posts at the end of the page…