Lessons learned photowalking in Allianz Parque with Click a Pé in São Paulo, Brazil
??? What? They want us to photograph a stadium with no match or concert happening… Hahaha, I think Click a Pé got crazy. There is no way of photographing an empty stadium. What will I shoot? What is the fun of photographing Allianz Parque with no one there?
Yes, yes… Can you see? Sometimes we just don't know things yet. And sometimes these false beliefs make us stupid and willing to lose special moments and opportunities in our lives.
I almost didn't go to this photowalk. Glad that I trusted Click a Pé and decided to go. At the end, it was really nice. It was not just one more place visited in my city, but I've also learned about photography and what to expect from certain places.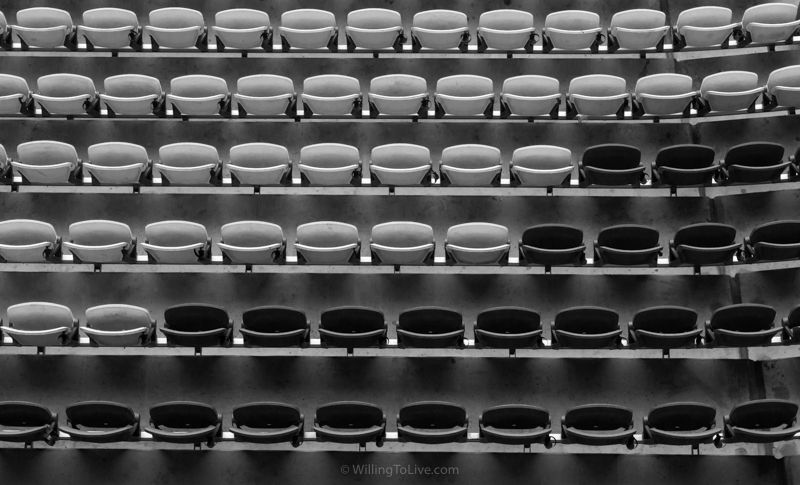 I can summarize this photography lesson in one word:
Patterns.
I think you got the idea from the photo above. A pattern is something that repeats. You may think that something repeating seems to be boring at first, but there are patterns that are interesting to see, that create impact and grab the attention of those that look at it. Sometimes they look like a texture, sometimes they show day by day objects from a different perspective, or sometimes they are just beautiful. Find them and have fun :)
Let's see how the photowalk went.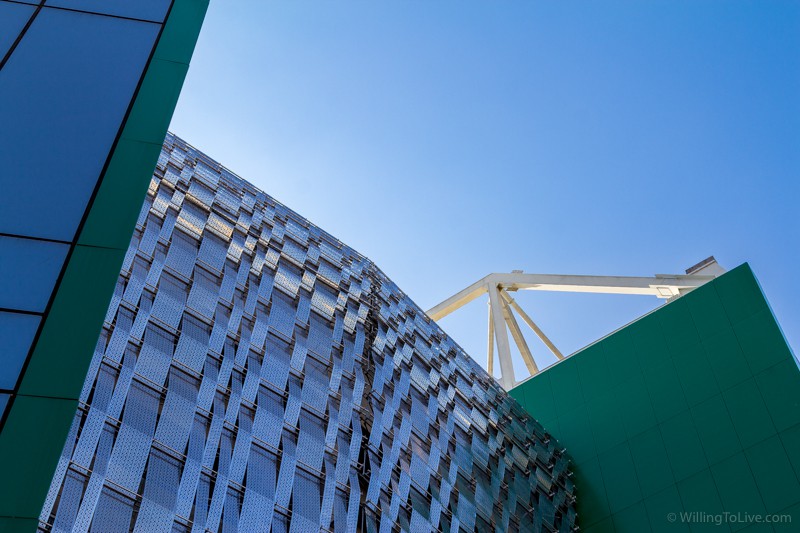 Photowalking in Allianz Parque, Palmeiras stadium, in São Paulo
How to get there? It is easy. There is Palmeiras – Barra Funda subway station near there. I said near there, not exactly there. You will have to walk a little bit from the subway to the stadium, about 20 minutes. During the day it was ok to walk there. I'm not used to doing this route every day and I also don't know this region very well, but at night I would not walk alone from subway to the stadium. It seems to be dangerous.
Palmeiras – Barra Funda is also a bus and train terminal. So, there is plenty of public transportation there. If you want to go by car or check an always up-to-date route to get there from where you are, you can use what I always use, Google Maps.

After arriving there, I saw Lilian. I know her for a long time, but that day was our first photowalk together, it was really nice. While we were waiting to buy the ticket, we kept talking.
For this photowalk, we did a tour inside the stadium. Allianz Parque offers tours to anybody that want to visit it, but for us, it was a modified tour. A tour specific for those that like us like to photograph. I would love to have a photography tour in every place that I visit. I hope that someday this becomes a very common practice. I want to do something about it and make it happen in the future. If you like the idea, let me know in the comments below!!

But as this tour was something done by the stadium with a guide and so on, they charged for it. So, we needed to buy the ticket (R$30,00). Remember that Click a Pé's photowalks are free, but at this time, as we were inside a private property that charges to get in, we needed to pay.
When we bought the ticket, we also got from Click a Pé one of those event wristbands. Depending on its color, you would be part of one of the three tour groups that we were separated.
Each group (about 100 people) started from a different place and at the end we met together again. So, everybody visited the same spots, but in a different order.

During the walk, the guide told us about the history of the stadium and also from its soccer team owner, Palmeiras. This stadium was built in the same place as the old Palmeiras stadium. A small part of it still exists and the guide showed it to us.
In my mind, I had the idea that the stadium was small and not very interesting, but being there and visiting it gave me a completely different perspective. It is still not the biggest stadium on our planet :P, but it is beautiful and modern. I think it would be nice to watch a soccer match or a concert there. It is completely different from São Paulo soccer team stadium that I used to visit when a kid. It is a new concept of stadiums.
I still want to photograph there during a soccer match or a concert. I think it will be awesome too!! Click a Pé, can you save us? Hahaha Who knows… maybe a second version of this photowalk, but during a match… :)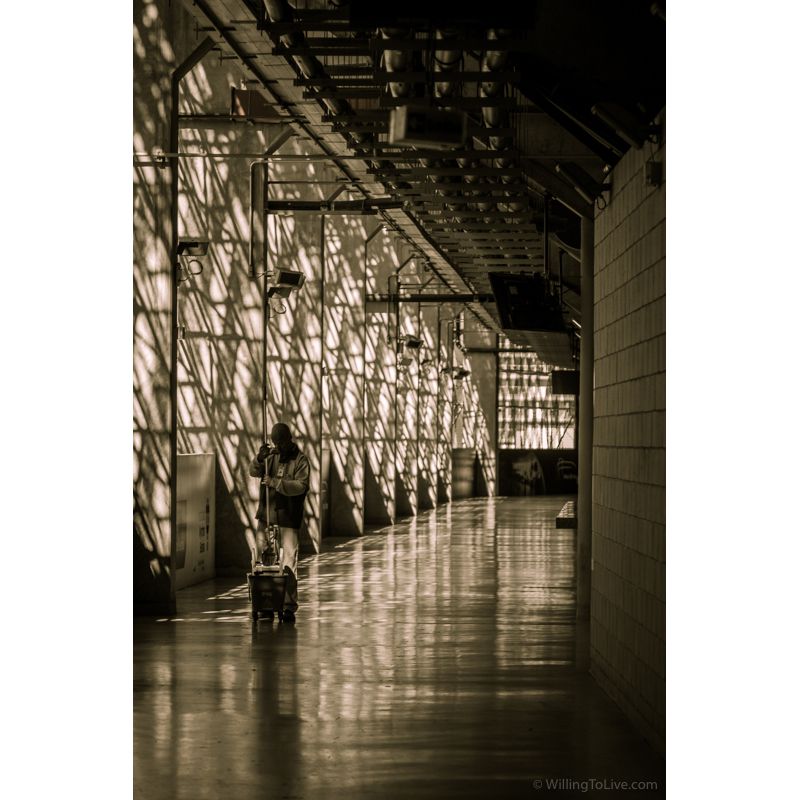 Got it?
I think the main point of that day and from this article is not just that I've visited a new place, enjoyed my Sunday, met some friends, and so on. It is that sometimes we just block ourselves from certain experiences. We just have useless thoughts that prevent us from doing and discovering nice things.
I'm sure that sometimes you also do this. But most of the time, we don't even notice it. I was fortunate to have Click a Pé organizing a photowalk in Allianz Parque to motivate me to go there and discover it. But I'm sure that I would not have been there otherwise. They helped me, and I would like to help you on your photowalk journey around your city, and if you can, also around the world.
Give yourself a chance to learn. Go to strange places, those that you think there is nothing to photograph. But go with an open mind, please. You are not always right. Experiment. Keep learning. Learning to photograph and also discovering our world.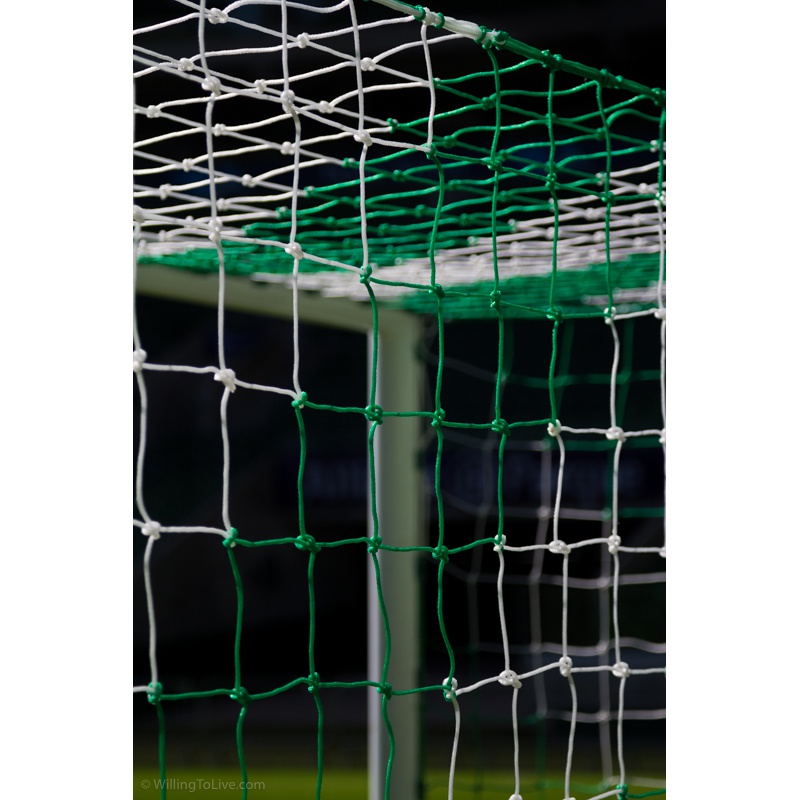 I always remember this photowalk when I don't have an immediate desire to go for a certain photowalk.
I think you will like those similar posts too:
More similar posts at the end of the page…